We combine three key factors of our business that spell success in every project we complete. The first is state-of-the-art and top-of-the-line equipment we use on our job sites. But just having the right tools for the job doesn't guarantee superb results in this industry. You have to have a team who knows how to use these tools properly and safely. That's why the second factor of our business that we focus on is the individual employee. We commit to every person we employ, to keep them safe and grow them into their careers as skilled crew members. Lastly, we bring our resources and personnel together under the mantle of strategic, experienced management. We have over 100 combined years of experience spread over hundreds projects. Today we manage over a dozen crews, operating throughout the Southeast on a diverse and growing range of projects and services.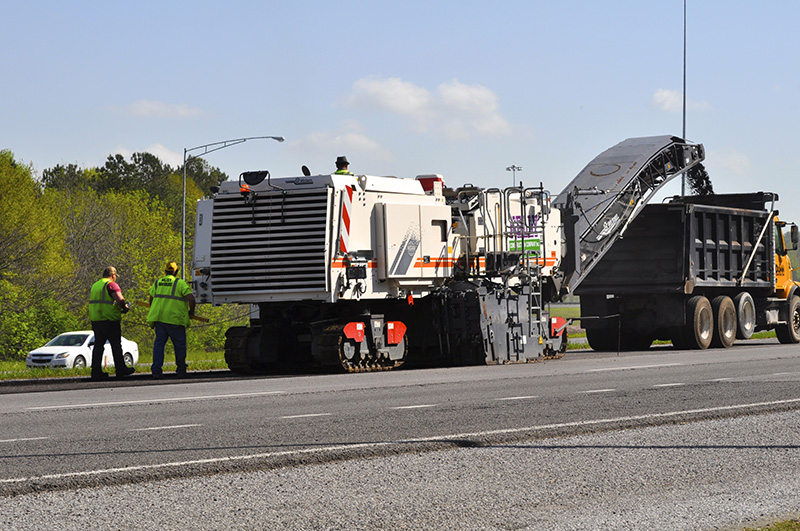 SPECIALTIES
Milling (Full/Half-lane & Micro-milling)
Asphalt Paving
Surface Treatment
Commercial Parking Lots
Base & Grading
Contact us for a comprehensive proposal. You'll find that our proposal is much more than an estimate; it is a detailed game plan outlining our commitment to the job. We begin each project with the end result in mind. No surprises. Our plans ensure customers receive quality, efficient work which meets both deadlines and budget. We also perform detailed site inspections, allowing us to become familiar with project conditions and to mitigate costly additions after the job has been started.
SOME PAST PROJECTS
RESURFACING
City Streets of Birmingham, Alabama
Shelby County Roads, Shelby County, Alabama
City Streets of Anniston, Alabama
I-459, Jefferson County, Alabama
City Streets of Jackson, Mississippi
Highway 49, Jackson, Mississippi
City of Prattville, Alabama
City Streets of Trussville, Alabama
MILLING
George Bush International Airport, Houston, Texas
Jackson International Airport, Jackson, Mississippi
I-20 Jefferson County, Alabama
I-65 Shelby County, Alabama
City Streets of Birmingham, Alabama
City Streets of Jackson, Mississippi
City Streets of New Orleans, Louisiana
I-10 Mobile County, Alabama
I-12 St. Tammany Parrish, Louisiana
I-40 Memphis, Tennessee
I-10 Gulfport, Mississippi
Gulfport-Biloxi International Airport Runway
PAVING PROJECTS
Carver High School, Birmingham, Alabama
Costco, Hoover, Alabama
Birmingham Airport, Birmingham, Alabama
Jackson-Olin High School, Birmingham, Alabama
Walmart, Pelham, Alabama
Walmart, Hueytown, Alabama
Lowes, Alabaster, Alabama
Helena Middle School, Helena, Alabama